It doesn't matter what season it is, natural hair can be a pain. Some people try their best to stay with their natural hair but that's not always an option. If you're looking for some kind of excuse to try something new with your hair and maybe get a different kind of style then these reasons as to why natural hair is not an option might help you. Just remember sometimes you don't even need an excuse. Just go with your gut feeling. If you think it's time for a hair change just do it.
In the mean time, check out these 10 Top Reasons Why Having Natural Hair Sucks
10. Natural Hair Sucks because it can look messy
On windy days and just about every other day, natural hair can look messy. You might do everything that you can in order to change and fix it to where it's not so messy but it still ends up being messy. You could even find yourself spending hours in the bathroom fixing it and leaving the bathroom in aggravation from it looking the same. There are times when you've just got to put lots of hair spray on it and hope for the best.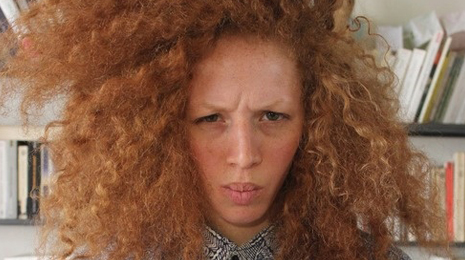 thefeistyhouse.com
9. You struggle with finding a good hair brush
You find yourself always changing hair brushes. There seems to be just only one wide toothed comb hairbrush that works half the time. Other times it doesn't work as much then that's when you battle with figuring out what hair brush you should use in order to make your hair look nice again. You never end up having just one hair brush with natural hair regardless of your hair type.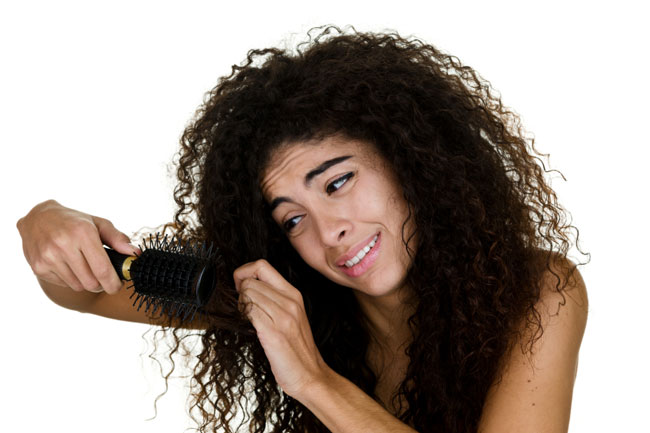 hairstyles-rocks.info
8. It takes a long time to wash your hair
I am sure that we've all been here before. Suddenly a call comes in and they want you to meet them right now. However, you know that is not going to be possible. You can spend at least an hour or longer trying to wash your hair. You know that you can't make it and that means you just cancel your plans and stay at home because you don't have time to deal with it.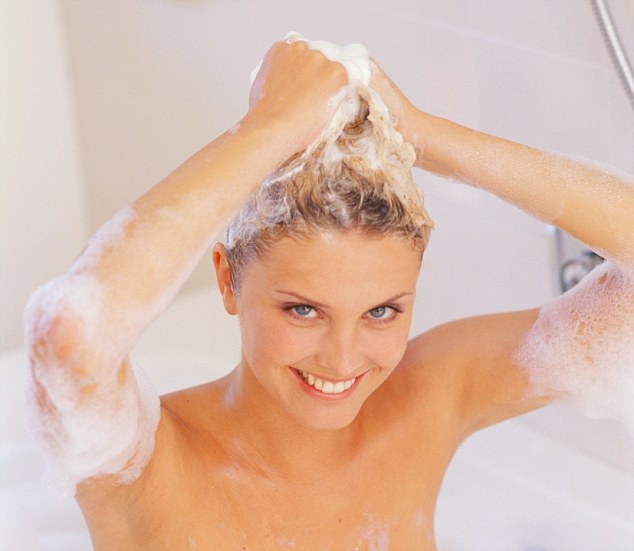 dailymail.co.uk
7. Forget the errands when you've got to attend to your hair
It doesn't matter how much you plan to do stuff ahead of time, it just seems those errands won't get done in time because of your hair. You might have decided to get up early just to get things done on time but forget about it. After just 5 minutes of waking up you realize that none of the errands will get done on time today or even if they will get done at all.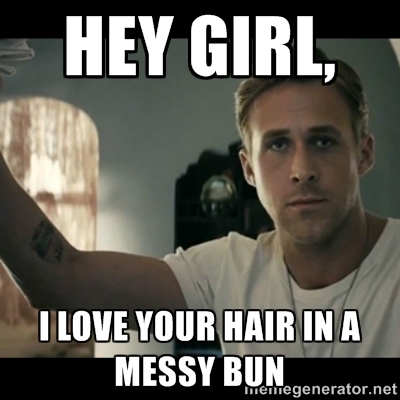 memegenerator.net
6. Weird ingredients from hair products run down your neck
No matter how much you dry your neck you feel as if there is always water or some weird ingredient running down your neck. Later on you might even discover that the ingredients have left a spot on the back of your clothes. Next time just remember never to wear white or black clothes when you have weird ingredients running down on the back of your neck. This might make you think of the movie Coming to America with Soul Glo.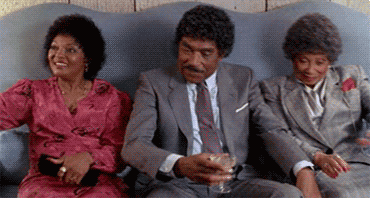 imgur.com
5. No matter what you do, your hair never seems dry
You can blow dry it and do many other things but it just seems that no matter what you do, your hair is still wet. You're anxiously looking at the time knowing that your hair is wet and you've got to rush off to your job or class. You look for other ways to style your hair until your hair is dry but it still doesn't look exactly how you want it too but not much you can do about it. Just pray you can have a break and fix it up again later when it is dry. By that time you might be home and it'll be time to sleep soon.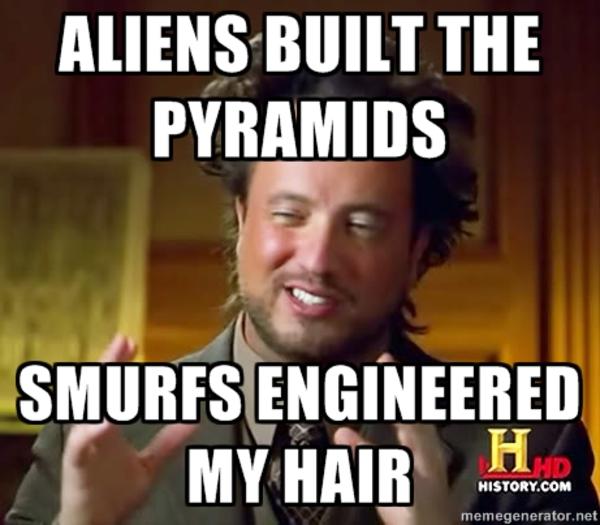 knowyourmeme.com
4. People will ask to touch your all natural hair
Let's face it. People ask to touch your all natural hair because it's so uncommon for people to actually have all natural hair. They will do anything they can to get rid of their natural hair. If you have natural hair I am sure that you are use to people asking you to touch your hair. If you haven't had this experience yet then give it time. It will happen. If you don't want people asking to touch your all natural hair then it might be time to change it.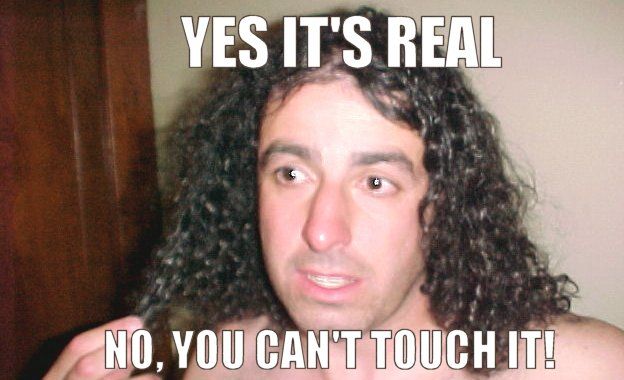 beta.diylol.com
3. You're afraid that the local store won't have what you need for your hair
One of my biggest fears is that when I go out shopping that the local store won't actually have what I need. You might find yourself trying to look for it for hours. You might even try Wal-Mart and they won't have it. Sometimes it's best just to order your hair products online ahead of time so you know for sure that you'll always have some in stock. I don't know about you but I always run out when I least expect it.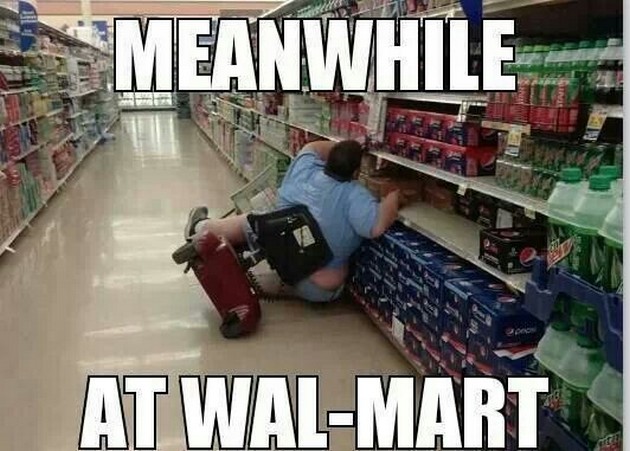 stormfront.org
2. You dash in the bathroom so no one will notice your hair before you start fixing it
This is when you wished you had the house by yourself. You know that no matter what you do, it seems as if someone will see you before you start fixing your hair. You even plan waking up early but it seems as if they also planned on waking up early. Watch out, here they come.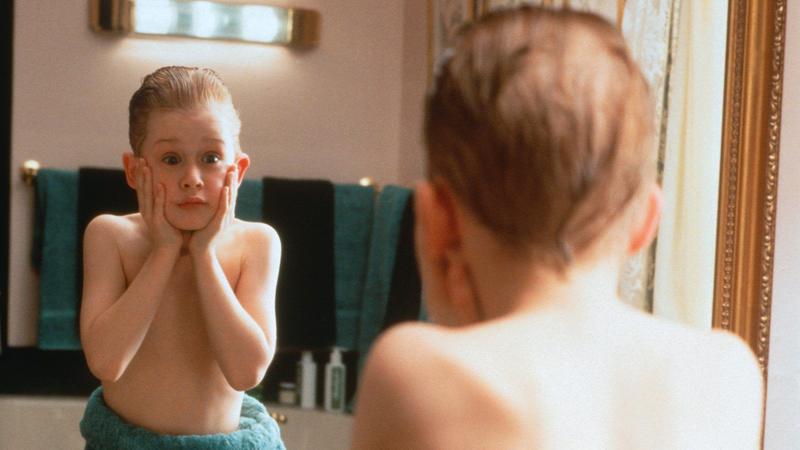 news-gazette.com
1. You don't feel as beautiful as others
The number one reason as to why having Natural Hair Sucks is that you don't feel as beautiful as other people. You are afraid that others might not like you because of your natural hair. The good thing is that you are beautiful regardless of what kind of hair you have. If they don't like you because you have natural hair then maybe you don't need to be friends with them!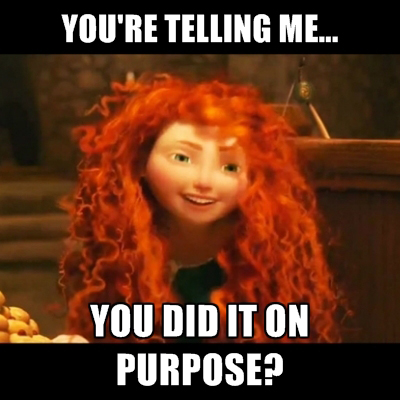 ellejess.com
Conclusion
Be up front with your hair stylist. If you're not happy with how they fix your hair then tell them.