Before we know it St.Patrick's day will be here. Around this time glitter becomes very popular. There are lots of fun parties that happen in honor of this day. People wear glitter in their hair and they tend to spray glitter on themselves just to have some fun. However, what you might not know is that one of the new trends right now is glitter beards. Men will decorate and glitter their beard. They will decorate their beard with gold, green, purple and really almost any other kind of glitter that is out there they will use on their beard.
Check out these 10 Weird Glitter Beards
10. Blue Glitter Beard
Blue is a favorite color with many people. If you have blue eyes then why not have a blue glitter beard? Did you know that blue means strength, authority and coolness. I guess if you're wanting an excuse to have a blue beard that glitters all you need to tell them is that you want to look cool. I am sure that they will be just fine with that excuse.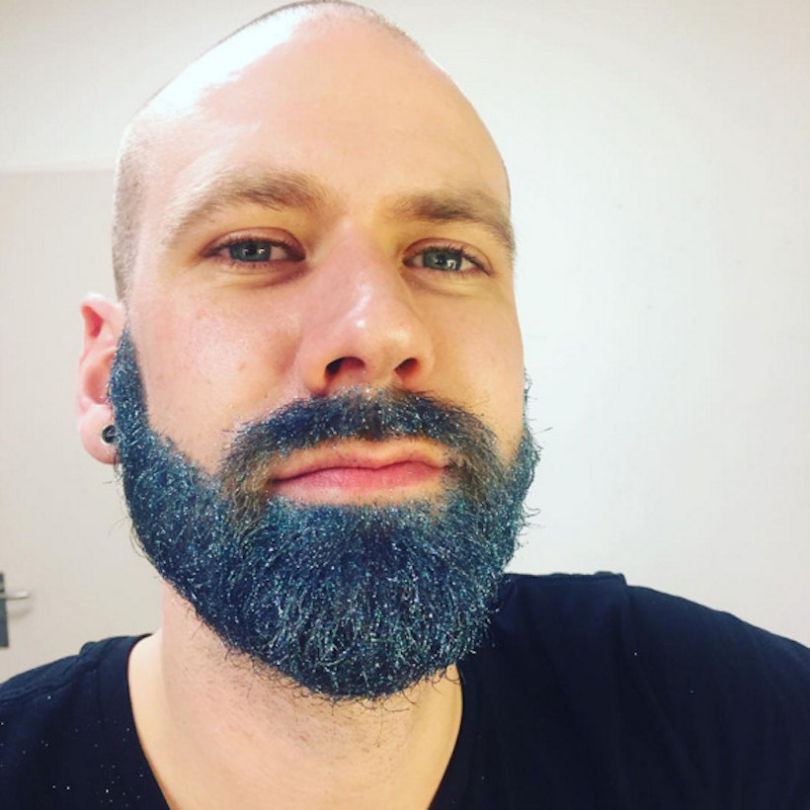 konbini.com

9. The silver glitter beard
Silver is great year round. However, often times you'll find that silver is awesome during the holidays. Go ahead and leave that silver glitter on your shirt. It really helps with just letting others see what a fun guy you happen to be. The only thing is with the tattoo, I think blue glitter might have looked better on you. One idea for next time,. blue and silver glitter on your beard.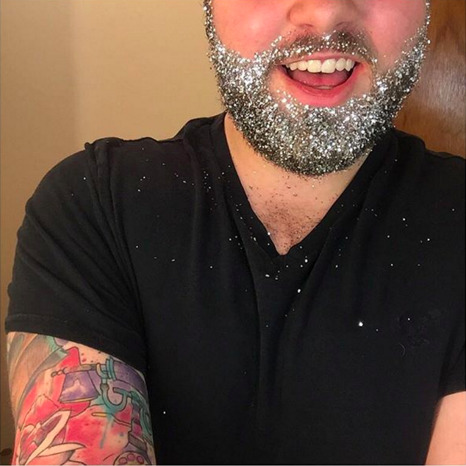 happytango.com
8. Silver and blue glitter beard
If you're wanting an idea as to what I mean about the silver and blue glitter beard then this is what I mean. Don't you think it looks really cool having a silver and glitter beard? It's completely split in the middle. You can't go wrong with having this kind of cool beard. I hope to see you at a party sir.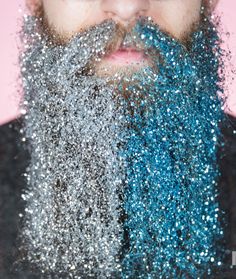 7. The red and green glitter Christmas beard
Speaking of parties, here is a cool idea for a glitter beard to wear during Christmas time. If you're wanting to stand out in the crowd then this is the way to go. Everyone will be looking at your beard and asking you tons of questions about it. You could just make it totally red or green glitter but I lean towards two different colors. The nose ring is a must have with this red and glitter Christmas beard.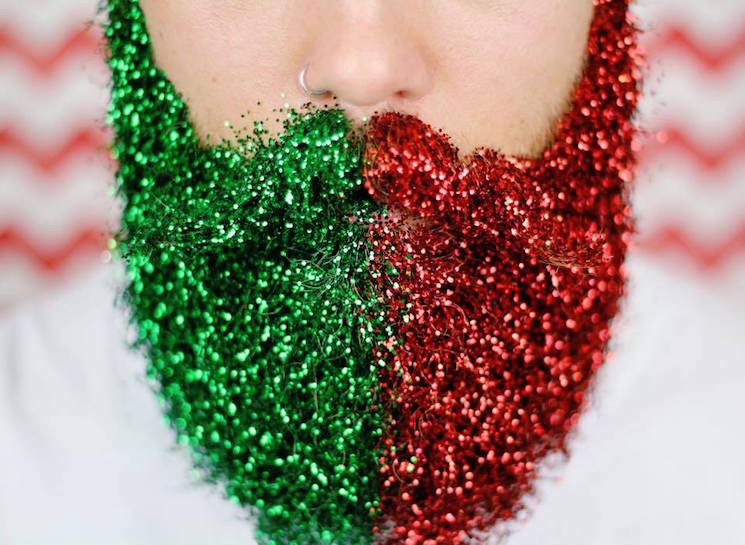 westword.com
6. The tinsel beard
If you're going to have a green beard or red glitter beard be sure that you make it look extremely cool. I love this tinsel beard. You might even be able to get away with this kind of beard on St.Patrick's day. If it's for St.Patrick's day you might want to add in some more gold glitter.


notey.com
5. The Purple Glitter Beard
Please note that it is important if you want to have this kind of purple glitter beard then you need to have it all over. You just can't have a purple glitter beard. You need to have your eyebrows and your hair done purple in order to match everything accordingly. Again, lets not forget the nose ring.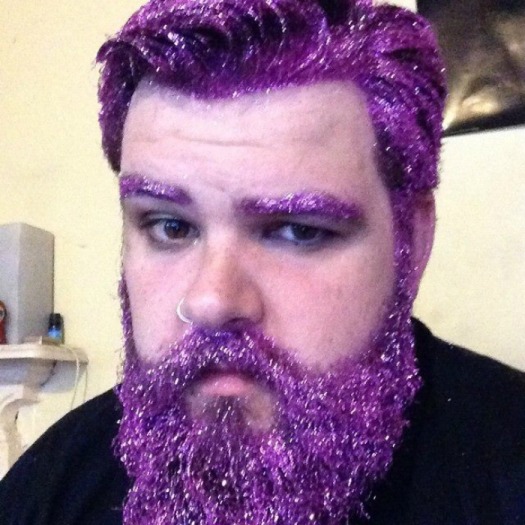 iknowhair.com
4. Multi Colored Silver and Blue Beard
Here is another really cool silver and blue beard. I love the multiple colors of blue mixed in with this beard. I also like how he mixes in with the glitter on his hair and eyebrows to really give it a nice look. I think that he was very creative with this look. I also like how he did the silver on the sides of his face. One thing that is missing is the nose ring.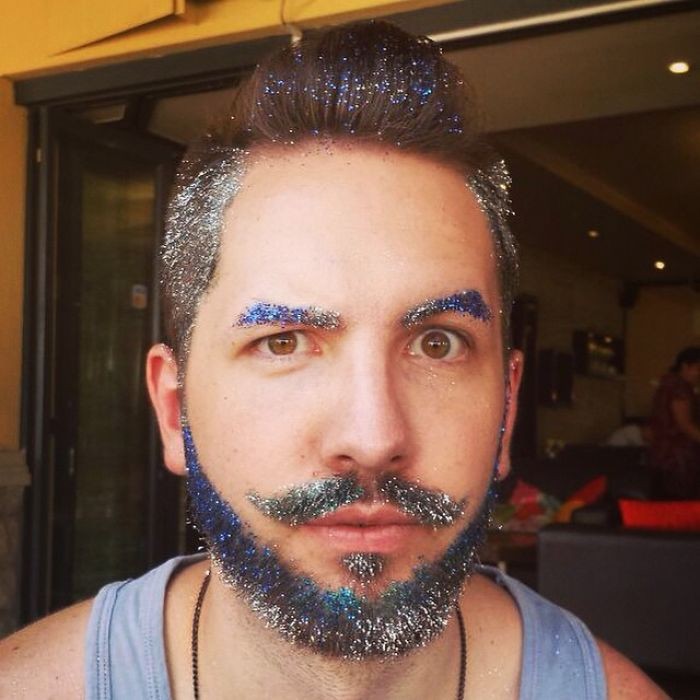 3. Pink Glitter Beard for Men
A lot of men like pink just like women. If you're one of those guys that happen to like pink then you will be happy to know that the pink glitter beard for men is in fashion. There are plenty of ways in which you can decorate your beard pink with glitter. You can do pink and white, pink and silver or even just pink and gold. However, the classic way is just pink all over and of course, with the nose ring.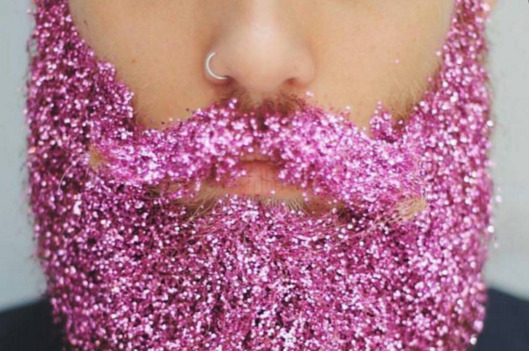 independent.co.uk
2. The rainbow glitter beard
If you can't decide what kind of beard you want to have or if you like all of the colors, then you might want to try the rainbow glitter beard. Personally, I find that the rainbow glitter beard is one of my favorites. There are lots of ways in which you can do the rainbow glitter beard. If you decide to have a rainbow glitter beard, be proud of it and show it off.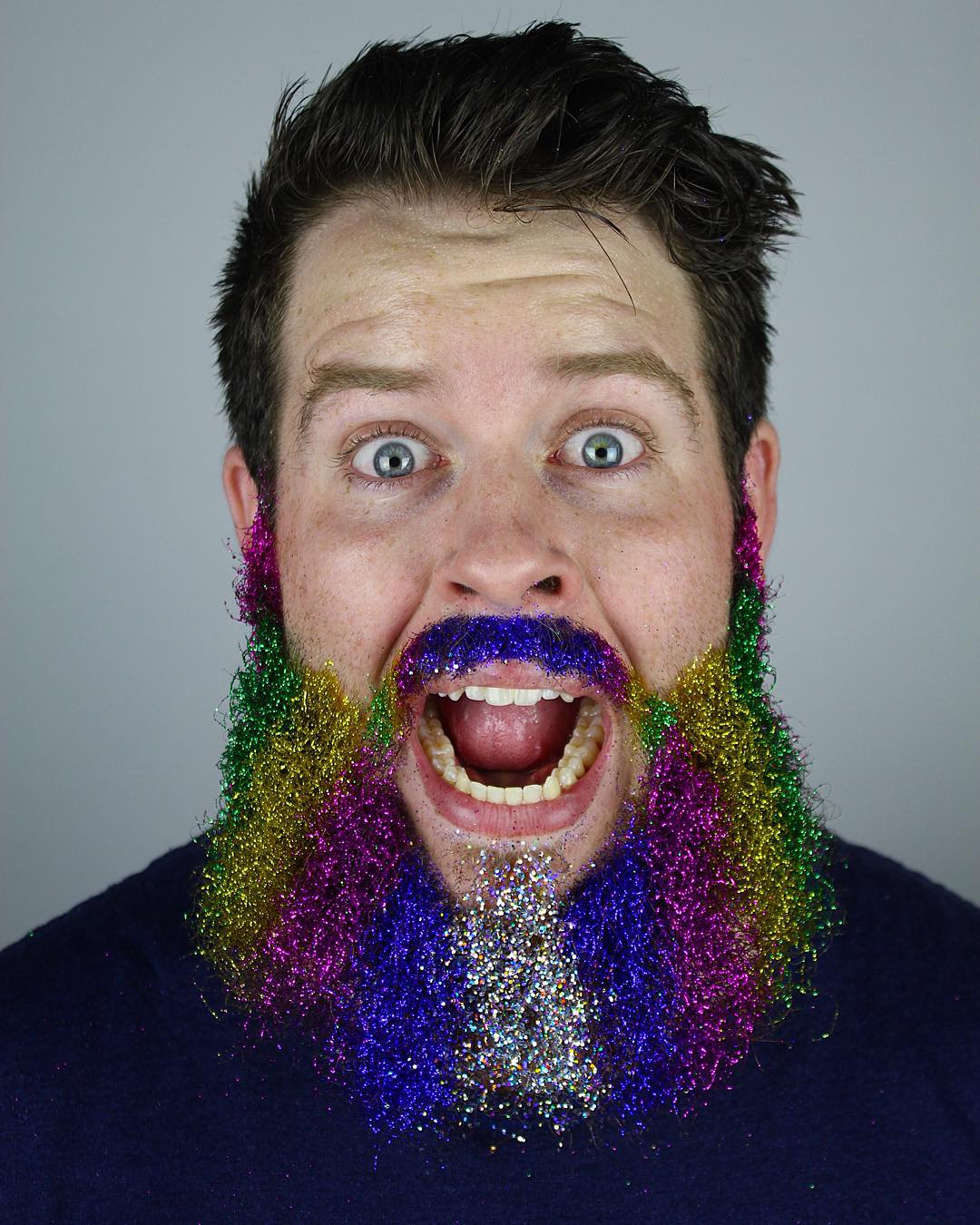 1. The Gold Glitter Beard for Men
Maybe one of the most popular glitter beards for men is the gold glitter beard. You can wear the gold glitter beard year round but it tends to be more really famous during the holidays or during St. Patrick's Day. The best thing about gold is that it is bound to go with almost any kind of outfit or costume you might be wearing for the special event you could be attending. You don't even need to wear a nose ring with this beard fashion in order to look awesome.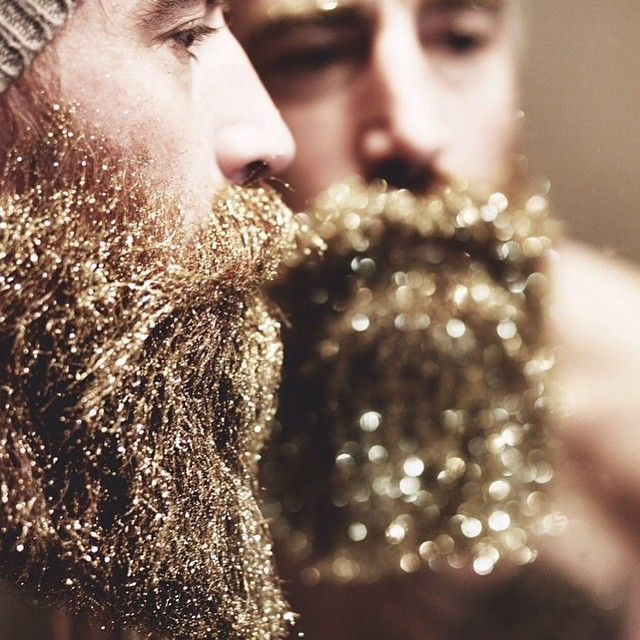 Conclusion
If you're unsure as to how you can have a glitter beard you might consider researching YouTube. Just remember it could take some time to do it if you're planning on doing it by yourself. You might even see about a professional helping you out with it to make sure everything comes out perfectly and as planned.