It's almost summer and I don't know about you but I love the summer candles available that you can burn in your home and have a nice summer scent. There's a variety of summer candles online and in stores but it can be hard sometimes knowing what scent is a good one to have. You'll find everything from a watermelon lemonade candle to a strawberry picnic candle, and both of candles happen to be great at summer time. What other kind of summer candles should you consider?
Check out these 10 Summer Candles You Should Light Up This Summer
Bahama Breeze
The Bahama Breeze is a popular Yankee candle. It's a tropical blend of grapefruit, mango and pineapple. It's perfect for dinner parties during the summertime or perhaps if you just want to be lazy on the weekend and enjoy the nice summer scent of this candle.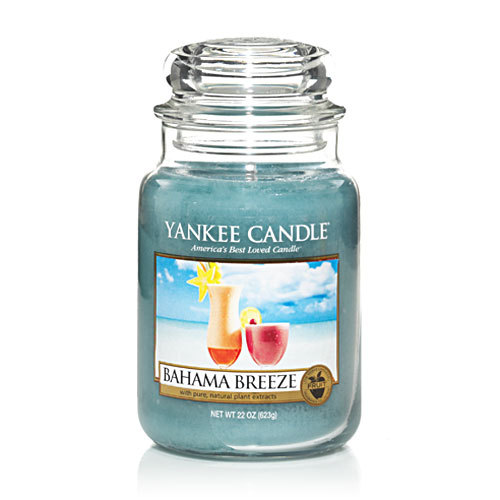 Where to buy: yankeecandle.com
D.L. & Co, Golden Orchard Apple
This Golden Orchard Apple has scents of Fuji apples mixed with a scent of verdant oak moss. It's light and at the same time, subtly fruity. It'll almost feel as if you're at a picnic. It's also a great candle to have right after a fancy meal. If you love apples and might enjoy the smell of them then this is one candle that is a must have.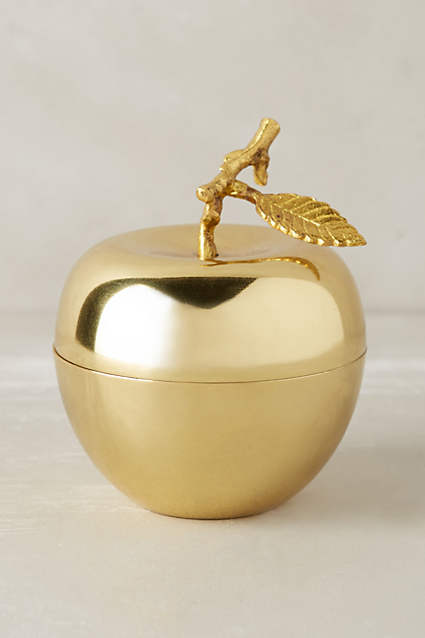 Where to buy: dlcompany.com
Rosy Rings Lemon Blossom & Lychee Botanica Candle
If you're looking for a mixture of a candle that has the combination of citrus and floral in the summer, then this is the candle you want to have. You'll think of a tart lemon burst and a sun kiss when you smell this. You'll picture yourself in the midst of a nice sugared rose petal garden. If you love flowers and gardening, then this is will be your new favorite candle.
Where to buy: rosyrings.com
Tory Burch White Tile Print Candle
One thing that makes the Tory Burch White Tile Print Candle stand out from other candles is just the pure beauty of this candle. You'll be so busy looking at the candle you might not even want to light it up. However, if you don't light it up then you won't get to smell its floral scent that's just perfect for summer. It's a blend of peony with notes of citrusy and grapefruit and neroli. Perfect to light up when you need to relax on a hot day.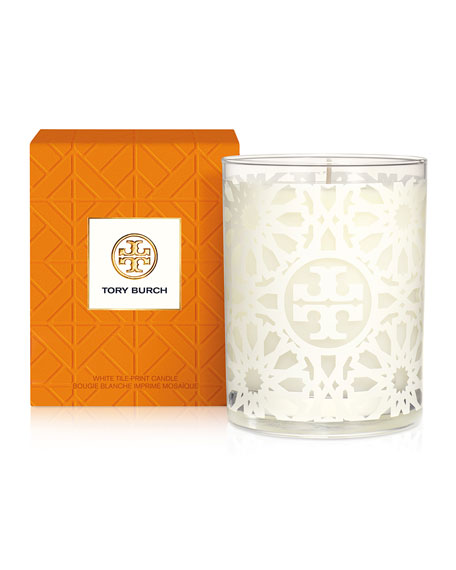 Where to buy: neimanmarcus.com
Ola Tropical Apothecary Coconut Wax Candle
I love the Ola Tropical Apothecary Coconut Wax Candle because it's so different compared to the other candles. The smell is almost like the Hawaiian Tropical Suntan lotion. The candle is hand poured and crafted from coconut wax and Kukui nut oil. It's truly a candle that is unique and something that you've got to smell during the summer time.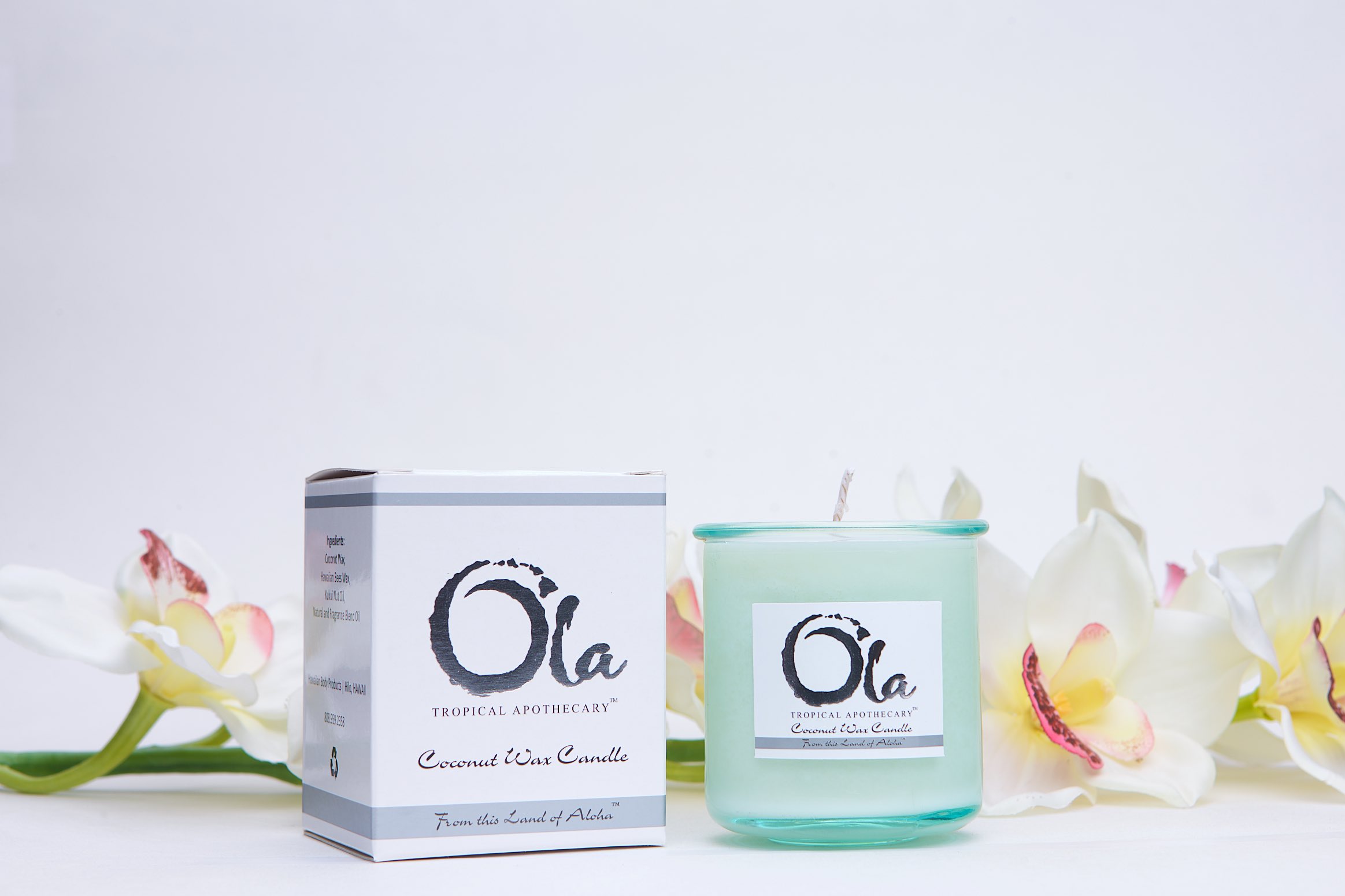 Where to buy: hawaiianbodyproducts.com
Decléor Voyage à Madagascar Relaxing Scented Candle
The Decléor Voyage à Madagascar Relaxing Scented Candle has tropical scents of Madagascar and it's also citrusy. It has notes of spiciness because of its nice blend of vanilla, tonka bean, ylang ylang, vetiver plus grapefruit. Here's another candle that's perfect for the afternoon when sitting down and drinking some water or just to light up and relax.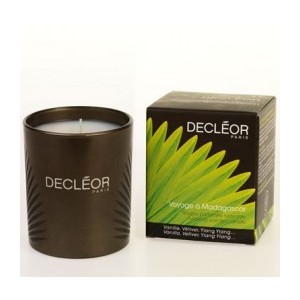 Where to buy: polyvore.com
The Clean Rain Scented Candle
Do you love the smell of rain as much as I do? I think on a hot summer's day a clean rain scented candle is just perfect to light up. Your home will smell of the post storm freshness plus with some sweet hints of daises and melon. Relax by your candle and dream of the rain. This candle is so popular you can find a variety of them locally and online.

Where to buy: resentperfectmelrose.co.uk
Paddywax, salted sea grass candle
I love the ocean. If you love the ocean as much as I do you more than likely enjoy the plants that happen to be near the ocean. This candle will remind you of the plants plus will provide hints of fresh air and salt water. You'll feel as if you're really at the ocean whenever you smell this candle.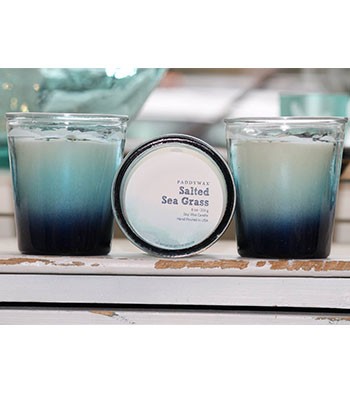 Where to buy: thebeachhousewesterly.com
Peach, Produce Candles
Most people will instantly pick up the peach smell with this candle. Others might compare it to tropical fruit or either possible lip smackers bubble gum. Either way, you might find yourself wanting peaches after smelling this delicious candle. I can already tell you that if you're not a fan of peaches then you won't like this candle. If you love peaches then this might be a great candle to light up after dinner if you're trying to lose weight. The smell might help with decreasing your desire to snack afterwards. Chocolate candles also can really help with curbing your wants for snacking after dinner.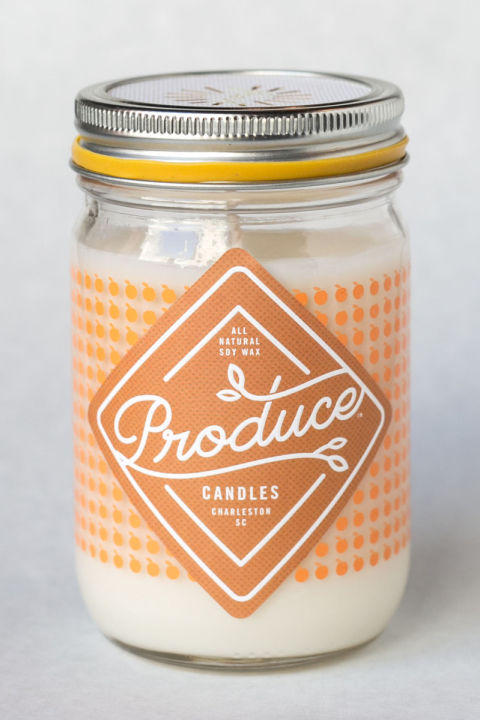 Where to buy: producecandles.com
EJH Luxe, Cool Peony
If you want a different kind of candle smell this summer, you'll want to smell the Ejh Luxe, Cool Peony candle. It's a candle which is all natural coconut wax. It's designed with some essential oils to help with creating a peony scent that's refreshing. It actually smells of both like vanilla or candy. You might feel like you're going to the ice cream parlor which might be just the thing you need on a hot summer's day, which is why it comes in at number one on the list. Who doesn't enjoy ice cream in the summer?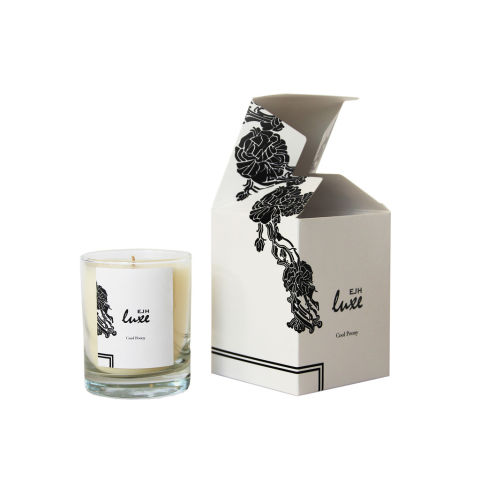 Where to buy: ejhbrand.com
Conclusion
Never be afraid of trying out a new candle. You never know which one could end up being your favorite new smell!