Summer backyard projects don't have to be expensive. You might be surprised as to how you can have fun in the backyard with DIY projects and not have to pay a lot of money for it. The only thing is to make sure that you drink water when you're outside on those hot days and don't forget the sun block. You'll be having so much fun doing these projects that you'll find yourself spending time outside for hours.
Check out these 10 Cheap Easy Summer DIY Backyard Projects
10. Turn an old chandelier into a bird feeder
I think this is a wonderful idea. If you don't have an old chandelier then you could buy a cheap one at the store and turn it into a bird feeder. This would be great if you're having a party outside or just want something other then a bird feeder. It's also a wonderful way to start up conversation.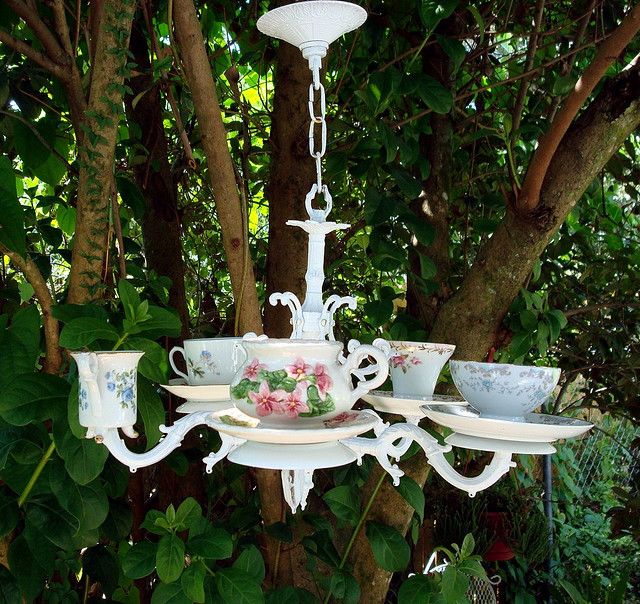 my3monsters.com
9. Buy paint pebbles and spray paint them
Why would you want to buy paint pebbles or use the ones you have to spray paint them? The reason why is because it causes them to glow in the dark at night. You can create a nice path so that way at night they'll glow in the dark and you'll be able to find your way to the door.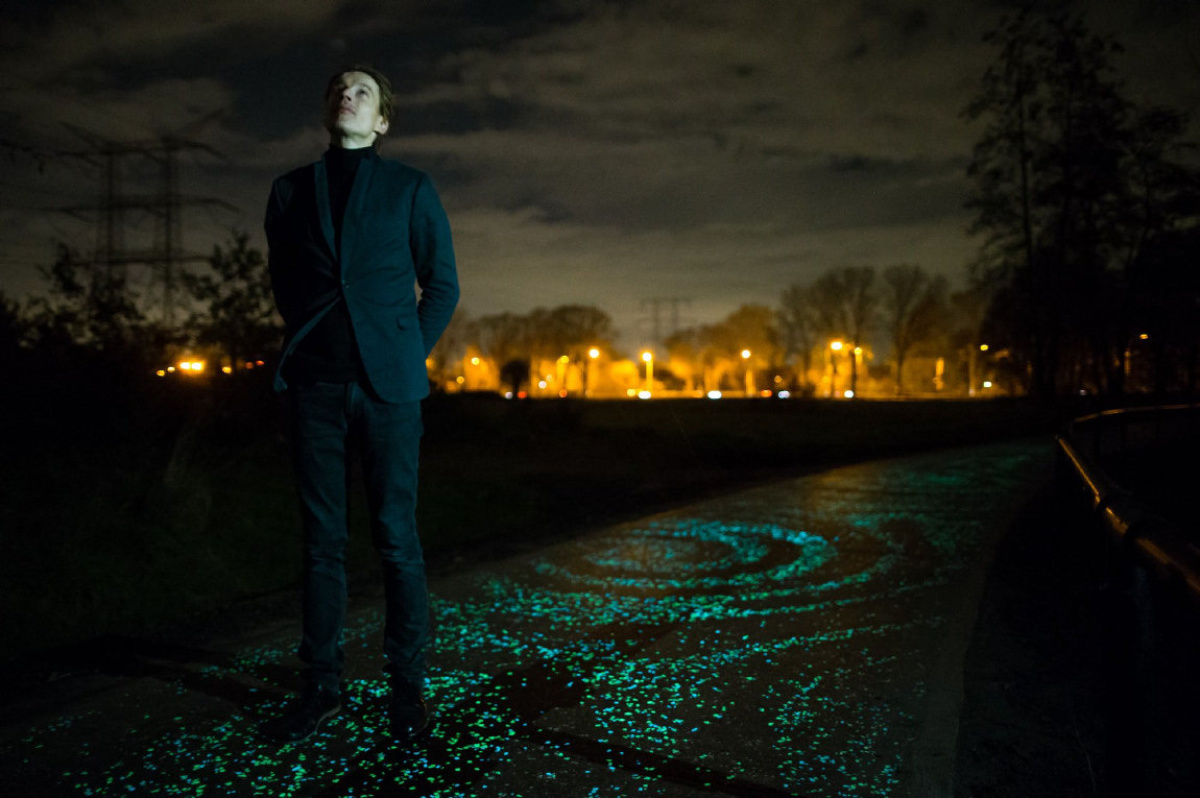 8. Prevent weeds with concrete crack filler
Tired of weeds popping up? This summer project might not be so exciting but you could use concrete crack filler and stop those weeds from coming up. It could save you a lot of time and money. You don't even have to be a professional in order to do this one.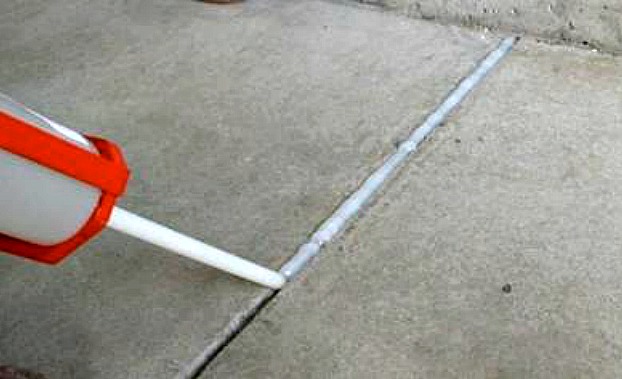 allgaragefloors.com
7. Turn a tree stump into a fairy garden or gnome home
I think this could be fun for the entire family. Do you have a tree stump in the yard? Tired of looking at it? Instead of trying to figure out how to get rid of a tree stump, simply turn it into a fairy garden or a gnome home. If you're trying to figure out how to make a fairy garden, you'll be surprised as to how easy it is and you won't need many supplies in order to do it.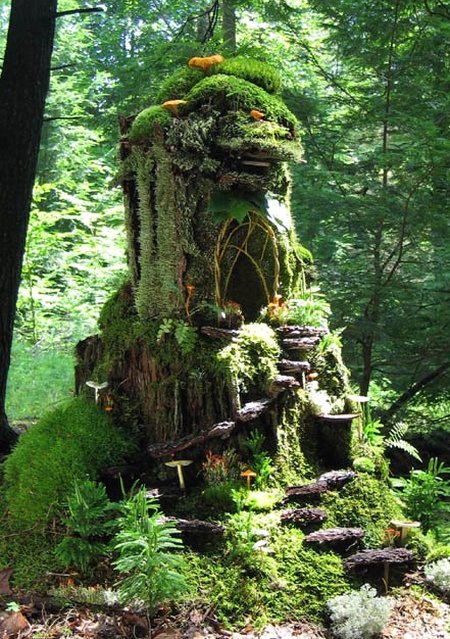 doublescribble.net
6. Paint chicken wires and turn them into truffula flowers
Here's something that's really cool looking and easy to do. If you have some chicken wires instead of throwing them away, paint them and turn them into truffula flowers. It'll make your garden stand out with these flowers in them.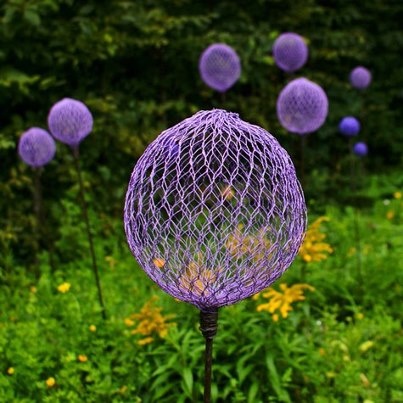 applelandscape.co.za
5. Make a giant Xylophone that your kids will love
You can make a giant Xylophone that your kids will love. You can also let them join in on the fun with painting it or either you can just leave it plain and wood only. You'll be amazed as to how this can stir up the imagination with kids in the backyard.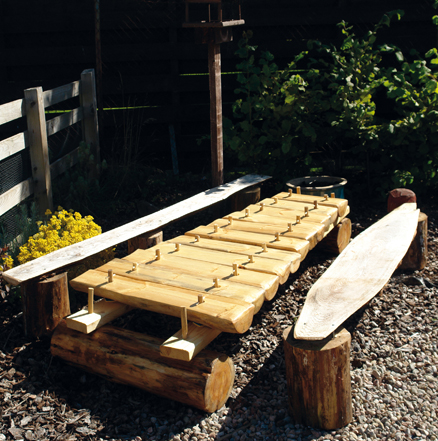 mesdirect.com
4. Make your solar lights brighter with clear nail polish
Tired of your solar lights being dim? Do you think that they should be brighter? Rejuvenate and brighten them up with just using clear nail polish. You'll be amazed as to what a difference this makes with the solar lights you have in your yard.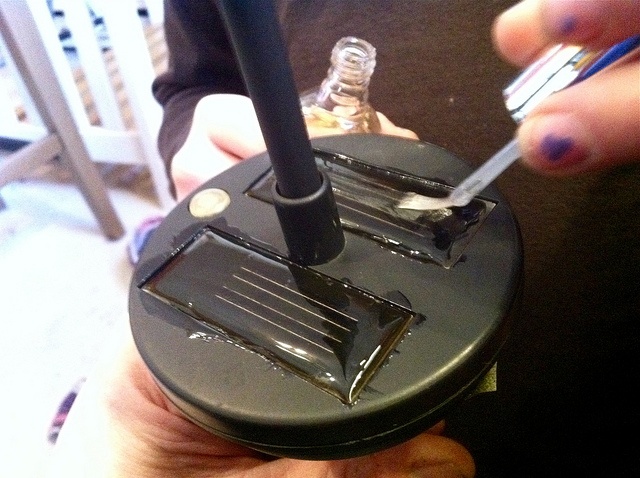 nodontpinthat.blogspot.com
3. Turn your cinder blocks into a flower box or coffee table
If you're looking for a cheap outside coffee table or flower box, then your answer is simply just to turn your cinderblocks that you have into one. It's not really as difficult as it sounds. A flower box can be just as fun because you can give it away to someone as a gift.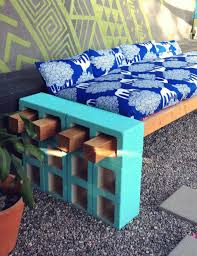 tipjunkie.com
2. Get out of hard landscaping with using pots
You can easily landscape now by creating a pot garden. You can put flower seeds in pots and bury those to help with making landscaping easier for you. If you don't have a lot of time to landscape or do much gardening then this is the perfect summer project.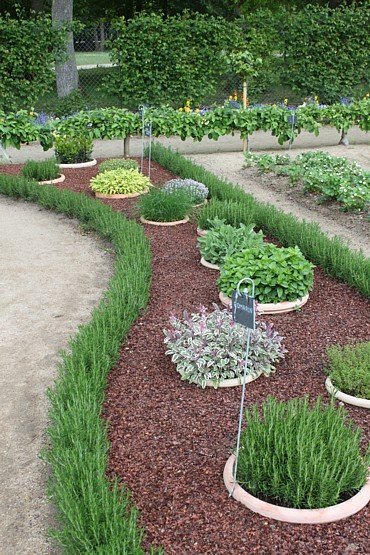 apartmenttherapy.com
1. Tired of cats and dogs getting into your plants? Use pine cones for bedding
I don't know about you but I get tired of cats and dogs getting into my plants outside. If you love gardening and looking for a way to keep your kids busy have them pick up the pine cones and put them in bags. After they have completed their chore then you will need to use the pine cones for bedding and put them around your plants. This small tip will keep not only them out but also other animals.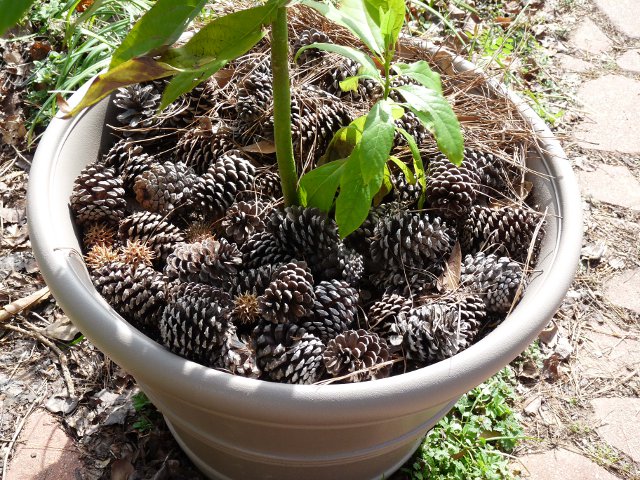 boomerempowerment.com
Conclusion
Some of these summer projects might seem like work but in the end, they could be worth it. You never know until you try one of them. Most of these happen to be a great way to keep the kids busy during summer or either turn into summer chores for them later on. You might need to invest in some money for some of the easy DIY summer projects but not a lot of it.