Did you know that around 230,000 women in the USA get diagnosed with breast cancer each year? It doesn't matter if you're rich, poor, famous or not famous you still have that chance of possibly getting breast cancer. A lot of people don't even know half of the celebrities that have survived breast cancer. During their time of battles they kept it too themselves and didn't want a lot of the public too know. When the battle was over with them they finally shared their news with the public. If you have breast cancer you are not alone in this battle. If you have a fear of possibly having breast cancer then you should get it checked out. Waiting could be deadly and the sooner you have the results in, the faster they can get started if God Forbid, it does come up that it is breast cancer. Here is proof that you are not alone in your struggles. Check out these amazing women who have battled Breast Cancer and some still have it. You will be really shocked at all who shows up on the list.
10 Amazing Celebs Who Have or Had Breast Cancer
10. Janice Dickinson
She was a reality TV Star and a former supermodel. She was recently diagnosed with breast cancer. When her doctor first found the lump she said that she was shocked at how much the lump actually hurt. She said it became very painful and that was when she knew something was wrong. Despite her fear and struggles, she kept on telling herself she was going too make it. She will be doing drug treatments long term and radiation therapy. Her finance says that she seems very different now since being diagnosed with breast cancer. She's quiet and meditates a lot.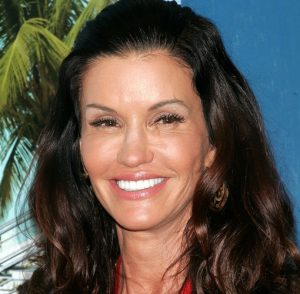 photo source: lifeandstylemag.com
9. Shannen Doherty
Shannen Doherty was a very famous actress and then later confirmed to People magazine that she had been officially treated for breast cancer. She said that she was suing her former business manager because she was not paid her health insurance premiums at a time she needed them. This caused her coverage to actually lapse and caused a lot of problems. Some of her most famous roles she had as an actress include when she was on Little House and the Prairie and when she was on Charmed plus Beverly Hills 90210.


photo source: imdb.com
8. Rita Wilson
Rita Wilson is an actress. In April 2015, however she told People magazine that she had a double mastectomy after she had been diagnosed with invasive lobular carcinoma. When she had a test done first she said that it came back negative but something still did not feel right. She went ahead and decided to have a second opinion. This was when they discovered the cancer. She did not need radiation or chemotherapy after her mastectomies. She also had reconstructive surgery after she had the surgeries and seems to be doing much better.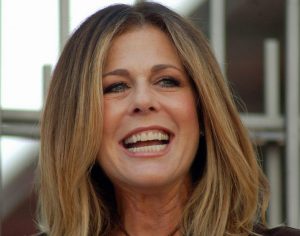 photo source: Wikipedia
7. Joan Lunden
Joan Lunden use to be the Good Morning America co-host. She had the check ups yearly for her breasts. They always came back negative but in 2014 they did not. In her right breast they identified a tumor which was later confirmed as cancer. She sat there shocked and stunned wondering how in the world this could happen. She thought she was very healthy and fit. She did not have a history of breast cancer and that really made her even more shocked. She started undergoing chemotherapy right away. She's not going to give up the fight and reminds women to always get checked even if there is none in your family.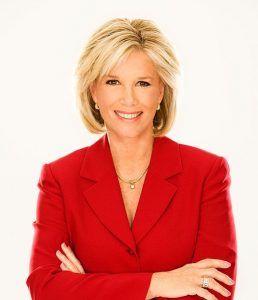 photo source: creatingfamilies.com
6. Wanda Sykes
Wanda Sykes discovered she had a stage 0 with breast cancer. However, unlike Joan, she said that her mother's side of the family had a history of cancer. She had a fear of the breast cancer developing and spreading. She did not want too face it. In order to prevent this from happening she decided to go ahead and just have her breasts removed. She said this way she does not have too worry about ever having breast cancer. If they would not have discovered her stage 0 cancer then she might not of had the operation done. She felt it was a must after that showed up.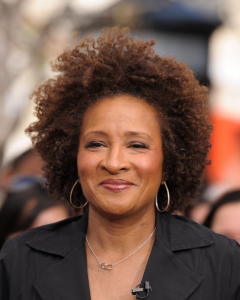 photo source: disney.wikia.com
5. Peter Criss
Men forget that they can also get breast cancer, it's just not only women who can get it. He said he first felt the lump in his left breast and had the operation for it too be removed. He feels he is one of the luckiest men on earth because he has survived breast cancer and that they caught it at the early stages. He feels that early detection is a must. He is doing very well after surviving breast cancer and encourages all men too get checked because it could just be the thing that saves their life and not to assume only women get breast cancer.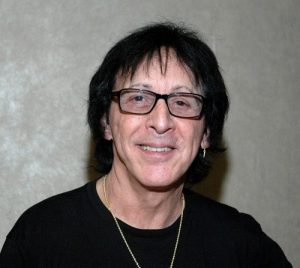 photo source: tdpri.com
4. Carly Simon
Carly Simon had to undergo a lot of surgery in 1997 and she also had to undergo chemotherapy. She feels as if there is not enough research that is being done for this type of cancer. She also feels that if it would been a cancer that mainly guys got that they would have been researching it a lot already. She is hoping that more research will be done for breast cancer.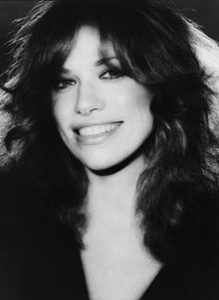 photo source: Wikipedia
3. Sheryl Crow
Many people know Sheryl Crow for her music but what they might know about her is that she is a breast cancer survivor. She was diagnosed in 2006 and had a lumpectomy and radiation treatment. Unlike other women, Sheryl did not have any signs nor warnings. The only way she found out about it was when her test came back positive for breast cancer. She feels all women should have the test done at least once a year for breast cancer.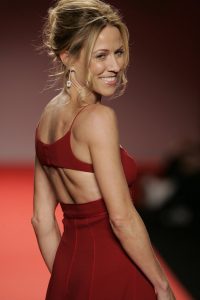 photo source: Wikipedia
2. Cynthia Nixon
Nixon's mother was a breast cancer survivor and stated she knew that there was possibly some risks that might occur at some point in her life. You might remember her as being the actress in Sex and the City. She has now survived Breast cancer and is hoping that her story helps other women too know that they are not alone in their fight.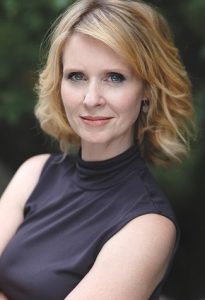 photo source: actors44.com
1. Melissa Etheridge
Wondering why Melissa Etheridge went silent for awhile? In 2004, she was diagnosed with stage 2 breast cancer. She had 15 lymph nodes removed and a lumpectomy. She now donates a lot of her earnings from her music too breast cancer charities since she is a breast cancer survivor.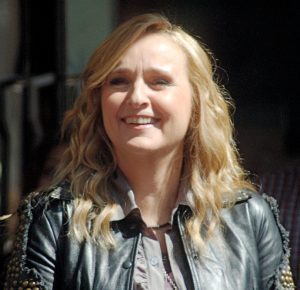 Photo Source: Wikipedia
Conclusion
Men and women both can get breast cancer. As you can see, it's important too get checked yearly. Skipping one test might put you at risk for it spreading if you have it and making it harder to survive.