Are you struggling to keep control of your business's finances? It's a common problem for business owners who have a wide range of tasks and activities to complete each week. However, there are ways to start managing your business's finances more effectively. Below are 10 ways you can do this.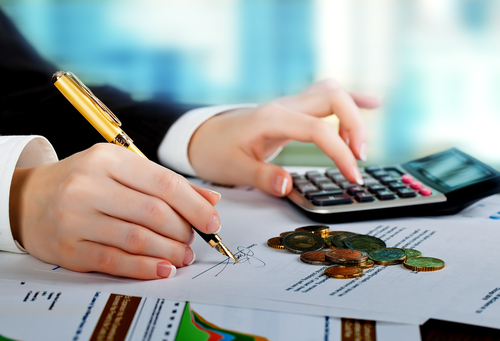 1.      Educate Yourself
It's vital for every business owner to have some understanding of accountancy and other financial matters. Thanks to the internet, there are countless useful resources and finance courses that will help you in this area. For instance, you could complete an online accounting masters degree or similar masters of accounting program. This will give you the foundation you need to make much wiser and more informed decisions on behalf of your business.
2.      Hire a Financial Expert
If you don't have a background in finance, you need to hire someone who does. It's essential that the accountant or financial advisor you choose has an excellent track record and that they can explain everything about the financial aspect of your business to you in an easy-to-understand way.
3.      Purchase a Reliable Accounting System
In most businesses, a large number of transactions take place every year. Recording and managing these transactions is a time-consuming exercise, so it's crucial to invest in a high-quality, reliable accounting system.
4.      Customer Credit
It's tempting to regularly give credit to customers. However, if possible, you should always look for upfront payments and even entice customers to pay you by offering favorable rates for paying early or on time.
5.      Track Your Return on Investment
Every time you spend money, it should make you more money in return. For example, if you spend a certain amount of money on marketing, it should lead to sales that are higher than the amount you spend.
6.      Pay Your Bills
Staying on top of your bills is another important habit you need to have. Utilities, suppliers, and any other business expenses should be paid on time, as it will lead to less stress, fewer additional charges, and less damage to your business reputation.
7.      Only Purchase Items You Really Need
Discipline is key when you own a business. For this reason, you should only buy equipment, tools and other items that are essential and that will be used in your company.
8.      Keep Up-to-date with Your Taxes
Every year, thousands of businesses get into trouble with the IRS. It's not a nice situation to be in and you should make sure that you and the people handling your business finances manage your taxes in the appropriate manner.
9.      Cash Flow
Cash is the lifeblood of any business. This means you need to put in place procedures that make it easier for customers to pay you.
10.  Shop Around
Always be on the lookout for bargains. However, if you take this approach, make sure you are buying quality products and services, but at a lower cost.
To succeed in business, you have to get to grips with your finances. The 10 tips above will help you do this.