You must have been living in a rock if you haven't heard of Pokémon Go. It is a worldwide phenomenon people of all ages are into now. Whether you're just starting to play the game or you've been a Pokémon trainer since its release, here are must-have accessories to help you catch 'em all! But the obsession doesn't stop there. Some fans have gone overboard to show their love for Pokémon. We have a Pikachu bike, even a Pikachu sports car!
For those who are fans but don't want to go full hardcore, here are 10 car accessories to show your love for these cute, virtual creatures.
Pokémon Go Team Keychains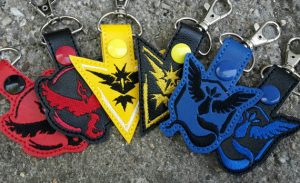 Are you team Mystic, Valor, or Instinct? Get your hands on these handmade and machine embroidered keychains available in all three teams of Pokémon Go. The logo is only 2" x 2" and the tab measures just an inch so it won't take much space in your pocket or bag.
Available for $6.00 on Etsy.
Pokémon Steering Wheel Covers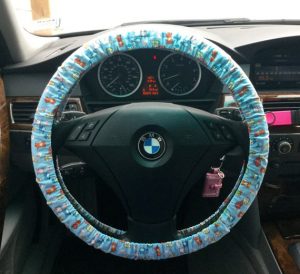 Add some personality to your plain, boring steering wheel. This steering wheel cover is made of cotton with a special grip stop for added safety features and better grip. The seller makes them by hand and and are fully customized as to your steering wheel's diameter.
Available for $20.00 on Etsy.
Peeking Pikachu Car Window Decal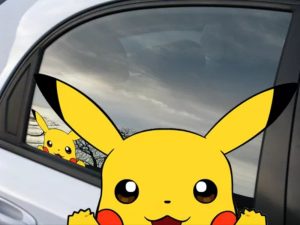 Aside from the cuteness Pikachu brings, you can easily hide off nasty scratches off your car window without having to go to an auto repair shop. Made from vinyl, this 7" decal can be easily peeled off and transferred onto your window.
Available for $6.50 on eBay.
Pikachu Car Seat Set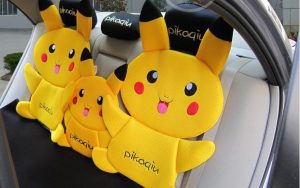 Give your car seats a make over by dressing them up with this adorable Pikachu car seat set. It comes in three colors (as per description) — yellow, brown, and pink, but the listing photos show yellow, blue, and orange so you may need to contact the seller regarding this. You'll get two front seat covers, two matching headrest pieces, and a wide back seat cover.
Available for $179.00 on Aliexpress.
Dratini Rear View Mirror Charm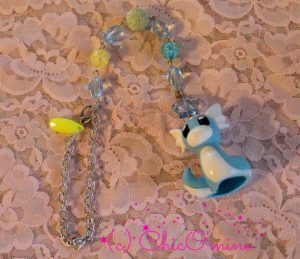 Glance at this lovely Dratini charm every time you look at your rear view mirror. Better grab this now because there's only one available. The seller made this charm using a vintage Dratini figurine made in 1996 as as well as vintage charms she collected from all her travels. A unique and adorable piece you can add to your car.
Only 1 available for $14.00 on Etsy.
Pokémon Ball Car Shift Knob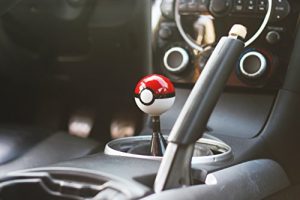 As a Pokémon trainer, you always have a Pokémon ball with you — be it virtually, or in reality. Upgrade your plain shift knob with this awesome Pokémon ball knob so the spirit of a Pokémon trainer is always with you even when you're driving. There's a warning to not over tighten the knob when installing.
Available for $21.99 on Amazon.
Pikachu Car Head Rest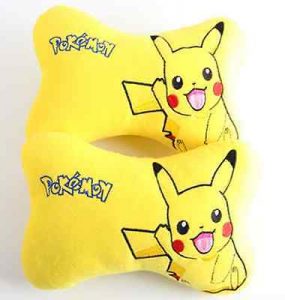 Rest your head while driving on these cozy Pikachu headrests.
Available for $27.00 on eBay.
Pokémon 2-Piece Sunshade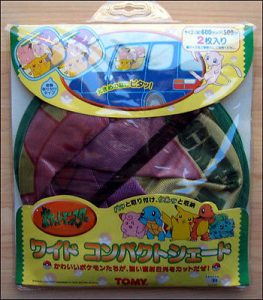 Block off sunlight and heat in a stylish way with these cute Pokémon car sunshades. This set is a limited item by the Japanese company Tomy and can be easily placed on your window via suction cups. You can also easily fold it for storage and unfold it when you need to use it.
Available for $9.99 on eBay.
Pokémon Seatbelt Strap Cover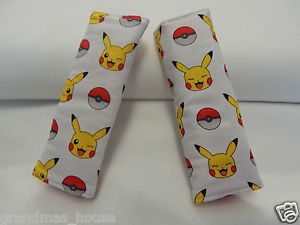 If you have kids car seat then you'll surely love this adorable seatbelt strap cover. They are made from 100% cotton and are padded with thick dry wadding for extra cushion and comfort for your little one.
Available for $8.40 on eBay.
Pokémon Car Vent Clip Air Freshener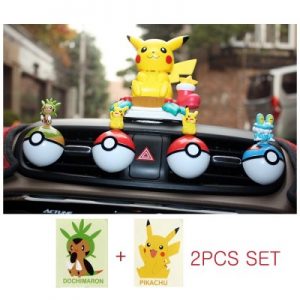 Freshen up your car and eliminate nasty odors with this 2-piece set vent clip air fresheners.
Available for $23.99 on Hello Discount Store.